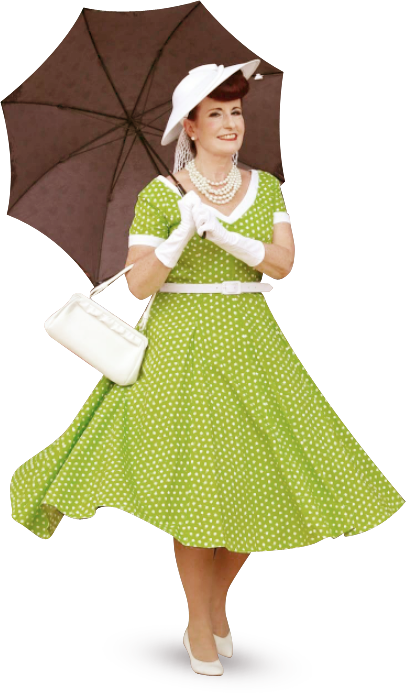 Welcome to

Velvet-Rose's

PIN UP DRESSING ROOM
Hi, I am Miss Dale Velvet-Rose your Online Shopkeeper and Dressing Room Assistant and I have created this wonderful website to revolutionize your Vintage and Vintage inspired fashion shopping.
Velvet-Rose's Pin Up Dressing Room is a Vintage Department Store Tailored to you. That's right, Where a Size doesn't matter - which means that the searches within the website for the clothing are based on you - your measurements. The only item that uses sizes is shoes.
Postage is included in the prices within Australia - Overseas customers can email to get a quote for postage from Australia.
No longer will you need to comb through 100's of items of clothing to find something that fits you - only to be disappointed a number of times along the way - you just enter your measurements and the Vintage Store is tailored to you.
Please contact me if you have any enquiries.
Enjoy your shopping at Velvet-Rose's Pin Up Dressing Room - A Vintage Shop Tailored to you! xxx
Join our Erstwilder VIP Club!
Join our Velvet Rose's Revue!
Join our What Katie Did VIP club!